Fan Mail Loves the Dundas West Fest
Saturday June 7th, 2014, we'll be at the Dundas West Fest  and teaming up again with Shirley Street Public School!

If not in the St. Clarens Parkette, very close to it.

As soon as we know the precise details, we'll let you know.

Looking forward to seeing old and new faces, and making our neighbours and friends feel special.

Dundas West Fest

 
Cloudy With a Chance of Meatballs
Sounds way better right now than "cloudy with a chance of snow fall" that's for sure. 
Something to look forward to-
As well as welcomed better weather. The spectacular, wildly fun, and wholly entertaining Story Mobs is presenting  Cloudy…  AND is hosting a crafting/props-making session at TIFF this coming weekend (in the Founders Lounge on the 4th floor). I will be there helping them out.
If you are not going away for the weekend, and/or have family visiting, come join us. You'll have full bragging rights with this event, as it showcases this amazing city that we live in, that offers imaginative participatory things to do, in stunning spaces like TIFF.
Here is the schedule taken from the www.storymobs.ca website.
"Schedule (Saturday, April 19th)
11:00am – Join Gretel, Roxanne, Cherie, Sarah and the rest of our fantastic StoryMobs crew for a FREE props-making craft session sponsored by TIFF Kids.
1:00pm – StoryMobs mustering & rehearsal, culminating in our parade and StoryMob at 2:00pm.
[There will be a screening of 'Cloudy With a Chance of Meatballs (the animated film) at 3:00pm, tickets are required for this and all film screenings at TIFF Kids]"
This is a great Block Print demo.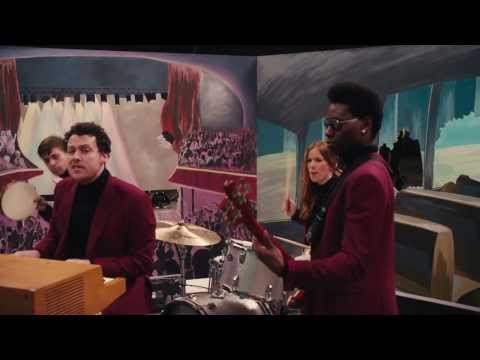 Holy moly I just found this one. This set looks like it would have been fun to make.

Full disclosure:I have a little bit of an addiction to pulling together obscure playlists about "topics". Fan Mail has been so good for this. It kept me busy last year, and this year I look forward to discovering even more videos and songs about…
Here are some great songs about writing… writing letters, poems, books. Some are about receiving letters too.

1. Sealed with a Kiss –  Brian Hyland

2. The Wrote and the Writ – Johnny Flynn

3. Return to Sender – Elvis

4. Everyday I Write the Book – Elvis Costello

5. Dear Abby – John Prine

6. Please Read the Letter – Alison Kraus and Robert Plant

7. Letter to Elise – The Cure

9. Strawberry Letter…
Found this tutorial through Pinterest. 

So fun. I will post more ways to fold letters soon.
The Wrote and the Writ by Johnny Flynn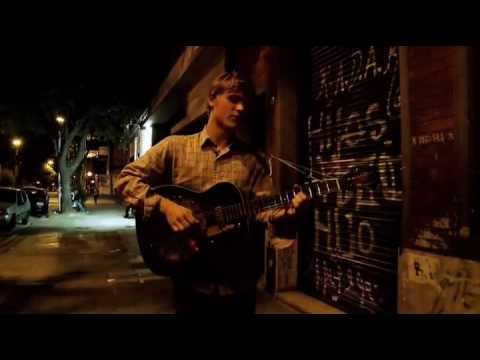 One of my favourite songs about written and writing letters.

This video was filmed as part of La Blogotheque.

The site is worth checking out. Great music, especially if you are wanting new music to listen to.
Working on a gridded portrait for Drawing class. So much work and a long way to go. Can't wait to post the final.
The pic was taken when I was approximately 6yrs old, with my beautiful mom and my gorgeous 16 yr old aunt, at the Timmins annual fair (Beauce Carnival?)… In the Mike's grocery store parking lot. We used to collect "Mike's" money all year long then use it to buy tickets for rides. I don't think the fair even goes to Timmins anymore (I could be wrong)… It's been 25 years since I've lived there.
Une petite dans un atelier print factory.
I designed and am now printing my brother's wedding invites.
I love paper dresses.
check this awesomeness out!
Another Year, another bloody valentine factory.
Except this year I decided not to do workshops. Being in school and just getting over a cold, I thought best to take it easy.
I just finished these today. Shrinky dink heart necklaces. 
I used to work for a store in Kensington Market called Fresh Baked Goods (now Fresh Collective.) There, I knit sweaters on a knitting machine and drew shrinky dink buttons. I found a small stash of plastic paper from back then recently and have been waiting for a good opportunity to use it. I would love to get my hands on more white opaque sheets (they are worth pounds of gold), as I have only seen transparent. 
If you aren't familiar with shrinky dinks. They are sheets of plastic, that you draw on, cut out and then shrink in an oven (electric, not gas)
For this project once shrunk, I lacquered the hearts with transparent glittery nail polish to seal in the ink (at the store we used to paint them with toxic resin in the tiniest room with no ventilation… young and not so bright we were.) Then I drilled holes in them, wired hoops through the holes and then passed hemp thread through hoops.
A many step process with impressive results. Especially if you are doing it with kids. It's like magic!
If anyone has a line on bulk opaque Shrinky dink, please get in touch!
this is super awesome. check it out.
Stacey Page creates the most intriquing and stunning works combining found vintage photographs with embroidery. She constructs new fantastic identities from the smiling faces with her imaginative use of embroidery. The results are simply awesome.